The BCA Bakti Scholarship Program is given for 1 (one) year for 5th & 6th semester students who excel academically, but are constrained by financial problems. In addition to educational assistance, students will take part in a self-management and leadership competency improvement program.
General requirement
– S1 students who are in semester 4 (will enter semester 5) at the partner universities above
– GPA semester 1-3 minimum 3.0
– Maximum age 25 years old and unmarried
– Not currently receiving another scholarship
Registration Mechanism
– Register with the student body of each college. After that, you are required to register online (click here)
– Opening the registration link from 17 May to 12 June 2022
Poster Info: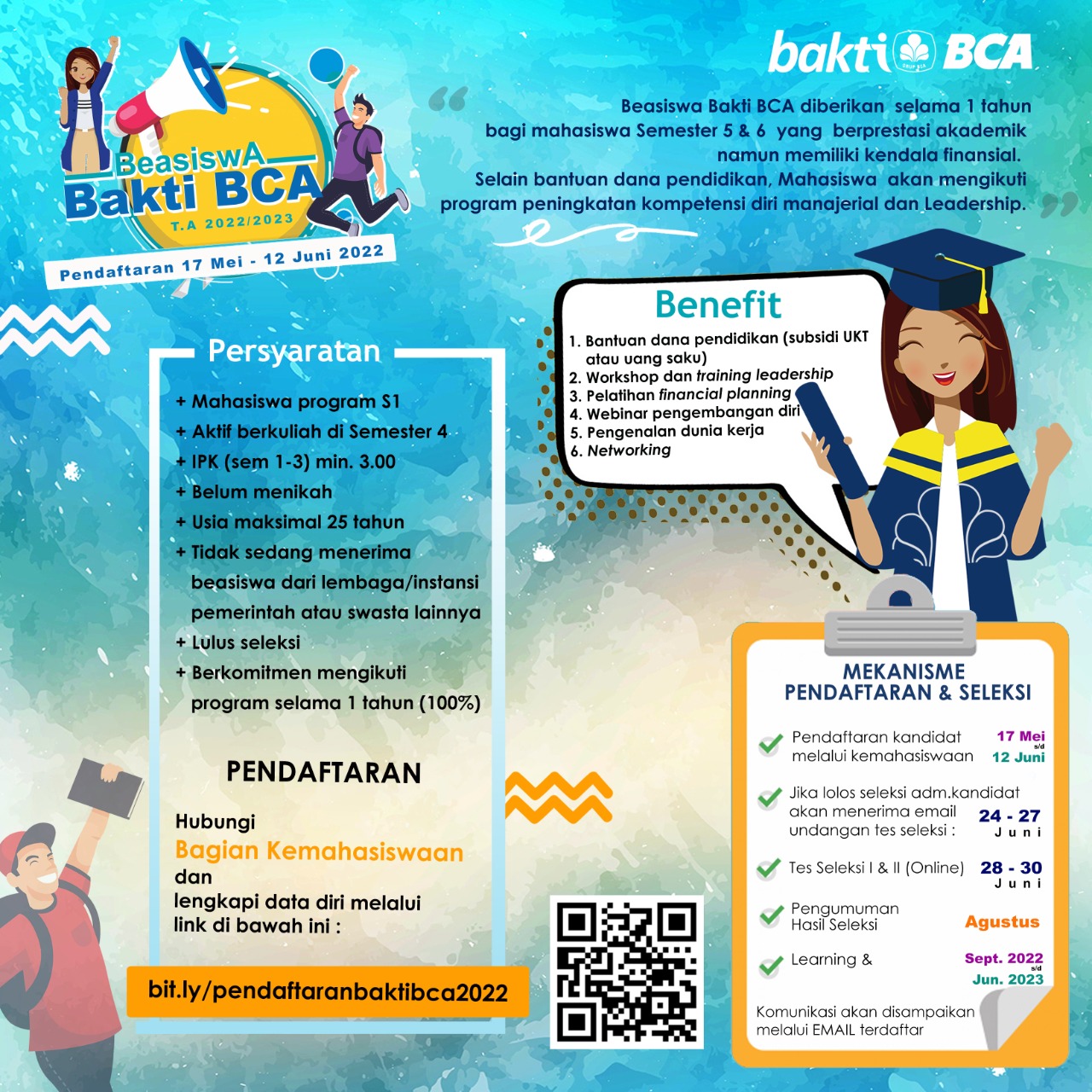 Bakti BCA Scholarship 2022/2023
Good luck, good luck!
Contact Student Affairs for more information