SEMARANG, INDONESIA
Faculty of Animal and Agricultural Sciences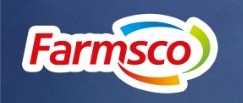 Farmsco Indonesia is looking for young talents who are ready to contribute greatly, in the world...
read more
In connection with the issuance of the Rector's Decree No. 595/UN7.P/HK/2022 dated 27 April 2022 regarding the Undip Academic Calendar for the 2022/2023 academic year, we hereby inform you that for students who graduate in the even semester of...
read more
The Undip Teaching Movement is an annual work program by Sosmas, where 2022 is the 10th year of implementing this activity. Aims to improve the quality of education, especially in the red zone of education in Indonesia. Through this activity, Undip...
read more
We hereby convey information regarding the lecture method at Diponegoro University in the odd semester of the 2022/2023 Academic Year.
read more
Pertamina Foundation invites young lecturers, researchers, students and the entire academic community as well as other young generations to be able to join the PFmuda 2022 program with terms and conditions as listed on the...
read more
NOTIFICATED TO ALL GRADUATION OF THE FACULTY OF LIVESTOCK AND AGRICULTURE UNDIP, TO WATCH THE ANNOUNCEMENT ABOUT THE TECHNICAL GRADUATION OF THE 166th OFFLINE LIMITED GRADUATION IMPLEMENTATION BELOW :
read more
Information
Research & Community
Gallery
FAA UNDIP Activities
No Results Found
The page you requested could not be found. Try refining your search, or use the navigation above to locate the post.
INFORMATION
Student Enrollment